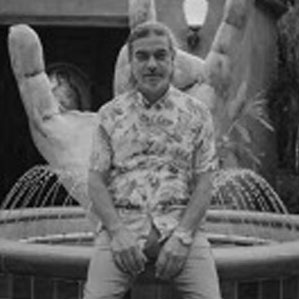 Greece is a country of great geographic diversity, with numerous islands, a mountainous mainland, and very few plains. The poor mountainous soils are suitable for the cultivation of few crops or fruit-bearing trees. Notable exceptions include olive trees, fig trees and grape vines; the fruits of all of these have become leading protagonists in Greek gastronomy.
For the same reasons of geography, Greek farmers have always owned more goats and sheep than they have cows. Yogurts and cheeses are an important part of Greek culinary traditions. In fact, rich and tasty Greek yogurt became our biggest edible ambassador, along with feta cheese. The mountainous terrains, coupled with the dry summer conditions, provide exceptional herbs, which add flavors to many traditional dishes. The most important of these are oregano and thyme, which can be used either fresh or dry. 
TRADITIONAL DISHES
The most common dish prepared with Greek yogurt is tzatziki, an appetizer made with yogurt, shredded cucumber, dill, garlic and olive oil. A refreshing Roditis from Patras, with its medium body, and crispy acidity, would pair well with this classic appetizer. The famous Greek salad is another traditional summer dish, with tomatoes, cucumber, olives, feta cheese, dry oregano and olive oil. It matches well with lesser-known white Greek grape varieties such as Savatiano from Attica, Athiri from Rhodes and Aidani from Santorini. All of these wines have a medium body and medium acidity, which means they pair well with the tomatoes and the saltiness of feta cheese. Moussaka, dolmades (stuffed vine leaves) fava and gemista (stuffed tomatoes and peppers)
Moussaka is a dish made with eggplant, potatoes and minced meat, with many aromatic spices and with a béchamel sauce on top. It's a bold dish which requires an intense wine, like a Xinomavro from Naoussa, as the acidity and tannins will work well with the richness of the dish.
Dolmades are vine leaves stuffed with a mixture of rice and herbs, and sometimes with meat as well, served with an egg and lemon sauce known as avgolemono. The vegetal, lemony taste requires a white wine with acidity to balance the flavors; such as an Assyrtiko from Santorini or a medium-bodied unoaked Malagousia.
Fava is a purée of split peas with caramelized onions, olive oil and lemon; it's often served with grilled octopus. The deliciously earthy taste of the fava pairs perfectly with rosé wines made from Agiorgitiko or from Kotsifali from Crete.
Gemista is a traditional dish cooked in the oven; it can be made with tomatoes, bell peppers (traditionally, green peppers are preferred), eggplant or zucchini. These vegetables are stuffed with rice, herbs and sometimes minced meat before being cooked in the oven. Rosé wine from a Nemea Agiorgitiko is the best choice for this dish.
FISH AND SEAFOOD
Seafood is a major part of Greek cuisine. Sea urchin, bottarga and small fish such as atherina (smelts), marida (whitebait) and gavros (anchovies) are unique delicacies. Sardines and red mullets are also important, along with larger fish. Calamari and octopus are both considered "must-have" delicacies.
Sea urchin eggs, a unique delicacy with an intense taste, are usually served plain with just lemon and olive oil, and accompanied by grilled bread. Thanks to a long aftertaste − characterized by briny sea flavor − they are considered a rare delicacy, but they need to be balanced by the right wine. Sparkling wines made from Moschofilero or a Robola from Kefalonia will manage the aftertaste, and the savory flavor, with fresh acidity. Chilled  Greek tsipouro (pomace brandy) would also be an excellent choice.
Atherina, marida and gavros (usually dredged in flour and deep fried) are common dishes at island tavernas. A squeeze of lemon is used, but if this is overdone, the crispy crust on the fish suffers. The best choice for these dishes would be a wine with crispy acidity and a light body, such as a Moschofilero from Mantinia, a Roditis from Patra or a Robola from Cephalonia.
Grilled sardines with good quality sea salt are a fantastic dish, full of flavor and taste. Newly fashionable whites like Vidiano from Crete or Malagousia with a touch of oak are a perfect match. If you want a different, but equally amazing experience, try a new-style retsina instead.
Fried red mullet is unique in taste and a great delicacy. It has more flavor than sardines do, but a softer texture. Dry rosés from Xinomavro and Assyrtiko − not necessarily from Santorini − are excellent choices to go with this fine fish.
When it's fresh, calamari is better grilled than fried, and then served with a dressing of olive oil, lemon and oregano (or parsley). An unoaked Assyrtiko from Santorini matches perfectly with the rich flesh and the flavors from the grill
Octopus tentacles, tenderized and grilled before being dressed with a drizzle of olive oil, a touch of vinegar and thyme, is the definitive taste of summer. Traditional Greek rosé wines from Agiorgitiko, ones with a light red color and cherry flavors, are the best match.
 Larger fish like groupers and sea bass are a perfect match with the best wines from Santorini's Assyrtiko. Look for special editions from single vineyards that best express the variety's minerality.
MEAT
Meat also plays an important role in Greek cuisine; local production includes mainly lamb, chicken, rabbit and pork. Beef was not commonly consumed until recently and is mainly imported. A large portion of the Greek meat eaten in the countryside comes from animals raised domestically; they often provide milk, eggs and the main course for celebrations, special occasions and the Sunday family table.
Grilled lamb chops and lamb slow-cooked in the oven with rosemary and garlic appear often on the menus of Greek tavernas in the mountainous areas of the country. The taste of this mountain-raised meat is more intense and persistent than that from animals raised in the plains. Xinomavro from Amyntaio or Naoussa is the best choice; it is a good match for the intense and persistent flavor of the meat. 
Roast chicken served with okra in a tomato sauce is another traditional dish. Rosé wines like Xinomavro from Amyntaio, with their red fruit aromatic character and light tannins, are a perfect pairing with the dish's main ingredients, marrying particularly well with the proteins in the chicken.
Rabbit stew with baby onions and aromatic spices is called kouneli stifado and is a popular rustic dish. Limniona, another newly discovered red grape variety, with great finesse, fruit, spices and smooth tannins, is the perfect partner for this hearty fare. g