"Are we going to talk about the same old things over and over again?" was the frustrated response of Vangelis Gerovassiliou – one of the most significant figures in the world of Greek wine – to my persistent request for an interview for our English-edition issue.
With this rebuff still ringing in in my ears, I decided not to opt for the Zoom, Skype, or similar virtual meeting formats of the pandemic, and caught a plane instead, flying off to meet Vangelis Gerovassiliou's children – Vassiliki, Marianthi, and Argyris Gerovassiliou – in their wonderful estate in Epanomi.
The new generation of the family seems to have it all: modesty, innovative ideas, an awareness of the family's history, an enthusiasm for new challenges, and a vision for the future of Greek wine.  Ktima Gerovassiliou – one of the family's five wineries– has changed in every aspect since the last time I visited. It has expanded to cover 95 hectares and will reach 100 hectares next year, making it one of the largest contiguous vineyards in our country.
Expansion also took place in the winery facilities; after changes in 2018, it can now manage 100% of the production needs. Ten new projects are ongoing at the onsite museum, which hosts exceptional events, and the entire production process of the winery operates on green energy. Waste management is carried out through biological purification, enhancing progress on sustainability. Forty-two new grape varieties are being cultivated; they will undergo testing involving new techniques in both the vineyard and the winemaking process.
It's a considerable amount of work, but it seems to be evenly distributed, as the roles of the younger family members are clear. 
Argyris is the estate's oenologist, Marianthi is in charge of human resources, and Vassiliki has taken on marketing. At the bustling restaurant on the estate, our conversation focused on the future. We skipped the clichéd questions like "How it is to work with your famous father?" and instead focused on the new things that are happening at the estate and in the wine world at large.
PENELOPE KATSATOU How do you feel about wine in aluminum cans?
VASSILIKI GEROVASSILIOU "I did a university project on this topic. Essentially, it significantly changes the way people consume wine since they don't need to carry a corkscrew anymore. They can simply take their wine to the beach, a concert, or a picnic. Usually, these wines have lower alcohol content, but I believe this approach brings young people closer to wine. Instead of drinking something else at a con- cert, they can bring their own wine."
ARGYRIS GEROVASSILIOU "I'm a bit older, and I have experienced things in a more romantic way. I grew up with corks and heavy bottles, for example. I won't forget how scared we were when the screw cap was first introduced, wondering how we would move on from cork. But times have changed, and while it seemed strange to us at first, now, ten years later, nine out of ten bottles in our winery have diam."
PK However, beyond the emotional aspect, there's also the practical side, as the environmental footprint of bottles is significant.
AG Absolutely. We're a winery that exports to Canada as well. And things there are quite strict, especially regarding the environment. So, we've had to change our bottle to a lighter one in the past two years to avoid any issues. There are fines if you exceed a certain weight limit.
VG However, in practice, it's much more challenging because, when we received quotes, we realized that the lighter bottle is actually more expensive! The transition needs to take place in a way that also permits a company to survive. We want to make the transition, but it has to be economically advantageous for us as well.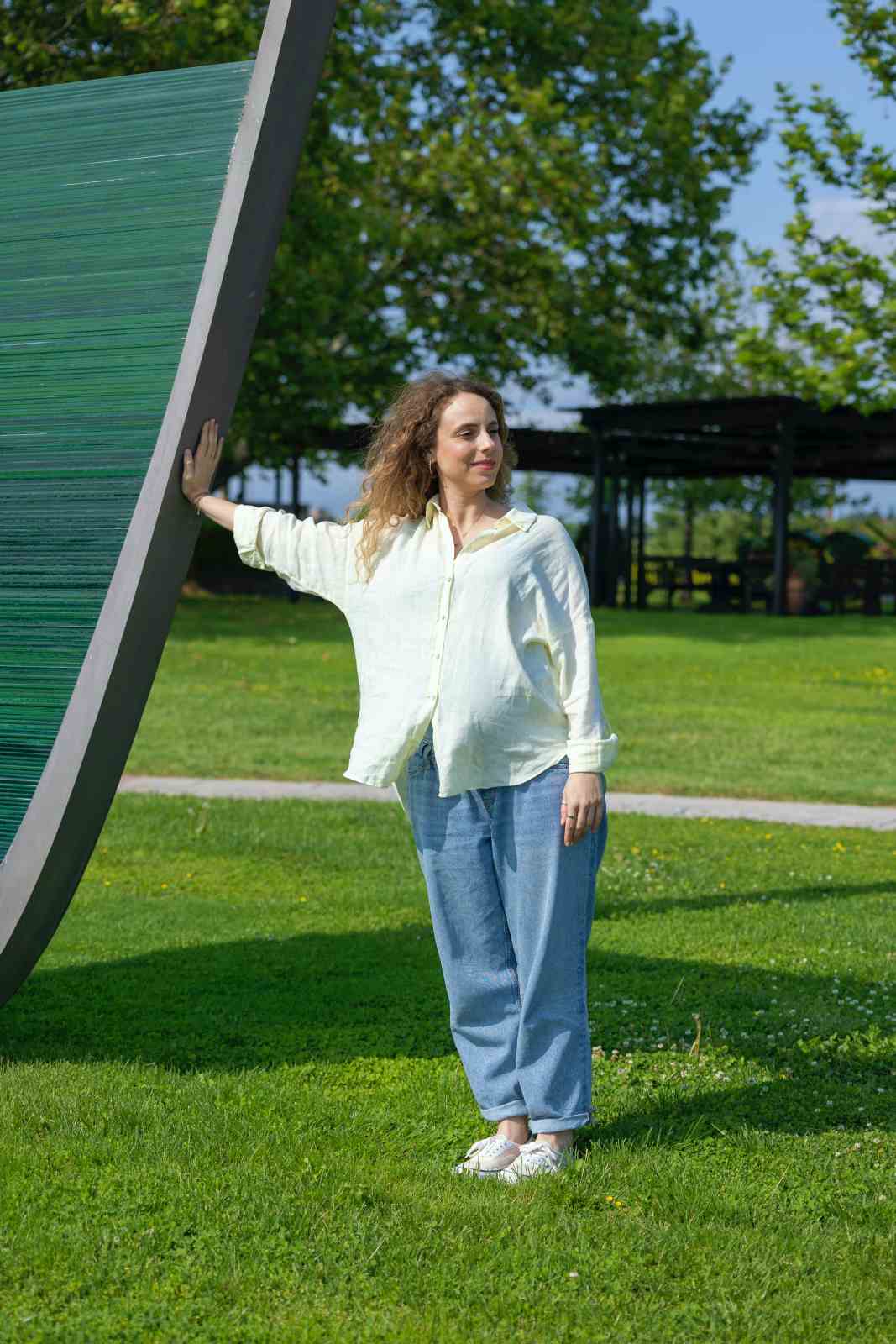 PK What about the organic approach at the Gerovassiliou estate?
AG All of our wineries, except Ktima Gerovassiliou, are organically certified. Here, we are one step away from organic, meaning we have certified organic management but not wines, except for our rosé Xinomavro, which is organic. We have a proprietary single vineyard, but we cultivate a variety, Malagousia, which is very challenging to grow organically. We've been trying to isolate our red wines in recent years to progress in this area. Gradually, through replanting, the entire Gerovassiliou estate will become organic.
MG We also focus a lot on longevity. We want to make excellent wine for many years. We won't change our entire vineyard just to follow trends. We must take certain steps to reach that point. Moreover, we know that those who aren't organic won't exist in the coming years.
VG We are certainly moving in that direc-tion for the future, but it needs to happen properly and without rushing, and, above all, without being influenced by trends. We need to consider the entire process, starting from the vineyard, progressing to packaging and distribution. Our customers from abroad are already demanding certifications, pushing us to see what we need to do to adapt to new requirements.
AG We install temperature sensors in the containers to monitor the conditions during the transportation of our wine. When the container reaches its destination, our representative can see the entire journey laid out in data. We also cover the extra funds needed to maintain a stable temperature.
PK Your opinion on natural wines?
AG I'm very annoyed by the labels on wines. What does "natural" or "low intervention" mean? It's like saying "I'm a good person." That's not the issue. Sometimes they talk about our wines, saying that we have good wine every year from Biblia Chora or from Ktima Gerovassiliou. But isn't that the point?
If you change every year, how can a wine be successful? Consistency and quality characteristics are what matter. Usually, when a wine changes, it's a different vineyard. Why should consistency be punished? When we maintain this, we're rewarded by the consumer.
VG It's dangerous to try to compare wine to Coca-Cola and, unfortunately, that's where those who make the distinction between natural wines and others are heading, automatically turning them into industrial products. We don't want or need this polarization.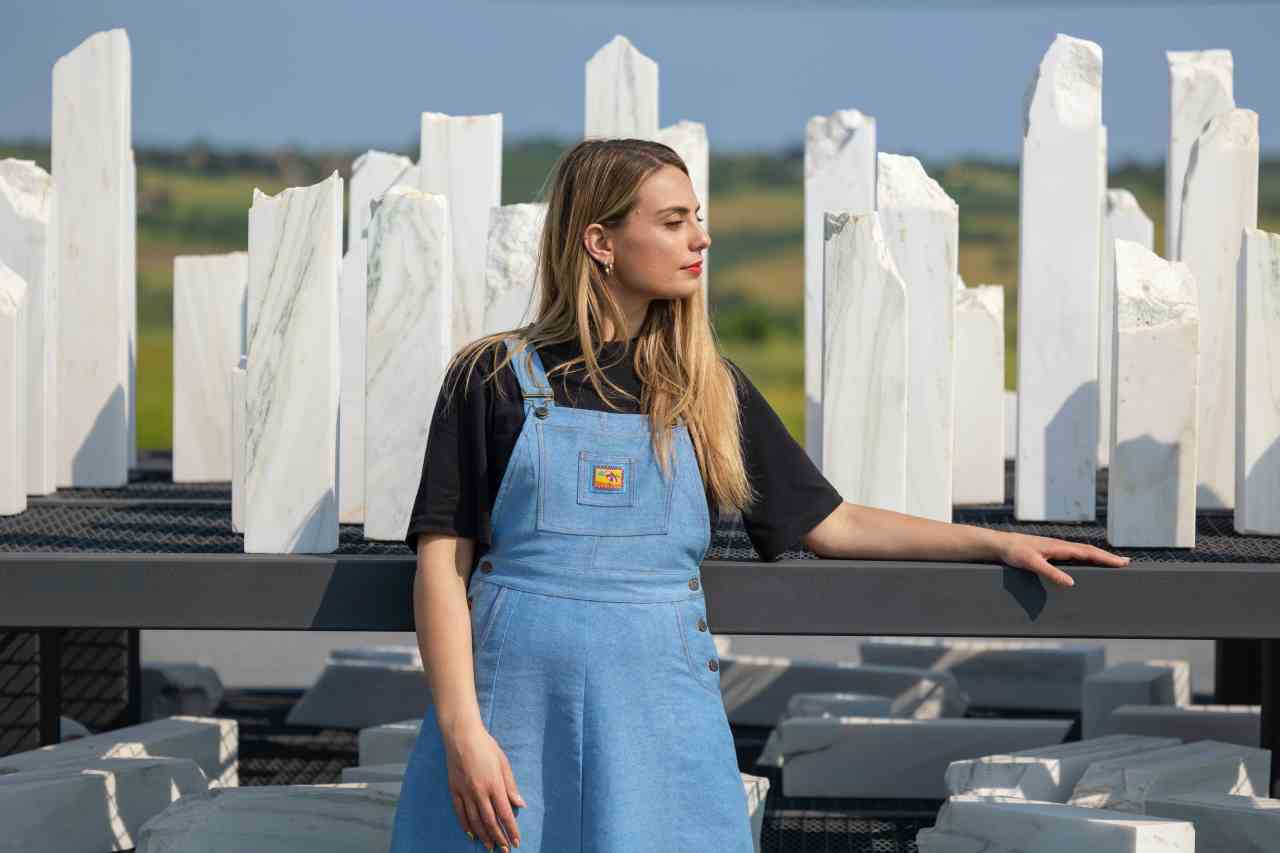 PK Are there significant differences in your work compared to what the business was like at the beginning, during the early steps of your parents?
AG Regarding the two generations, I'll say that the main difference is that I grew up in this field, whereas my father entered it later in life. Both my character and how I think have been shaped around wine. The first generation is the one that truly built and labored for it, but we, because we were born into it, have an advantage in that it's part of our DNA, which allows us to easily talk about our wine in environments such as exhibitions. Plus, I was fortunate to grow up alongside one of Greece's greatest oenologists. Not having worked in many wineries may not be ideal in terms of experience, but I had the good fortune of growing up alongside two great wine makers. If my father were starting now, things would be different because circumstances have really changed. His talent and his astuteness helped him accomplish many things. However, I'm not sure a young person today, armed with the same tools, could achieve the same success because the competition is fierce, and things move at a completely different pace. Land is expensive, costs are high, and so on. I also have a greater margin for making mistakes, since I have different tools at my disposal.
VG The classic thing our parents tell us is that they had the luxury back then of being able to make mistakes, recover from them and move forward. Now there's no room for error. That's the difficulty. We constantly want to do things, but we are constrained by the fact that we represent an estate that's already highly regarded and carries a name that we don't want to jeopardize. We are judged much more harshly.
MG I'd also like to talk about my mother, who's been there from the beginning, working alongside our father, managing the human resources aspect of the business, which is equally important. The human resources part has expanded to 70 people nowadays; my parents had four or five employees in the early years. We provide training and empowerment, and this is something new for everyone, just like our visitor experience, which has evolved significantly. In our parents' time, we had a dirt road leading to the estate. Sometimes we hear people saying "I'd change what my father did." That's not our approach. Our parents give us a lot of space and don't interfere. None of the three of us are interested in becoming famous individually, we're interested in preserving the reputation of our name. The personal aspect of it is secondary; we're solely interested in Ktima Gerovassiliou.
PK Do you have many visitors?
AG The visitor experience is going very well in general; we took steps to promote it from the beginning. Even before the museum, where my father conducted tours, we were open to the public, allowing people to spend a considerable amount of time here with tasting experiences. We've had many visits from schools, everything from toddlers to 17-year- olds, and we have a special area where we accommodate them. The downside is that we're alone in this; we don't have other wineries nearby that are open for visits, which we'd like to have. The village and the wetlands of Epanomi are very interesting, and the local gastronomy has developed significantly.
MG We're getting many foreign visitors, especially this year. We have fewer Russians and more Israelis, especially now that the Holocaust Museum of Greece is being built in Thessaloniki. We also have several visitors from the Balkans on a daily basis. The last good year for visits was in 2019, when we had around 15,000 arrivals; this year we expect more than 20,000. The cost for a tour of the museum and the vineyard is €5, and there are various tasting packages available.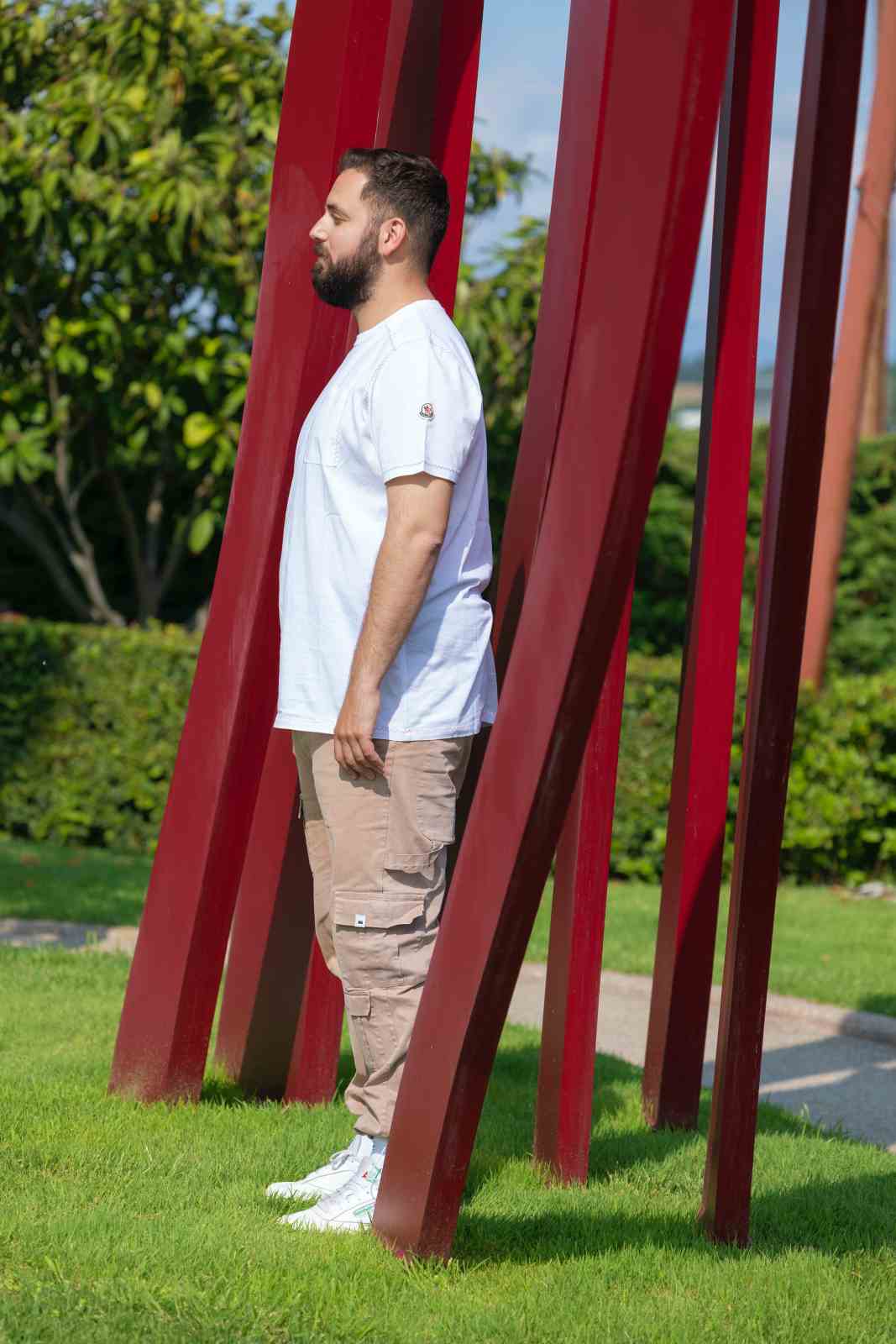 PK Regarding Santorini?
AG I really like our project, but I consider it challenging. After starting in PDO areas with Biblia Chora, it made sense for us to explore regions that have been highlighted by other wine producers, such as Goumenissa, Naoussa, and Santorini. Besides, it's always been my father's burning desire to produce wine there. We started during the difficult COVID period on an island that takes your breath away, but everything is very challenging there, including prices and construction issues. It was a difficult start, and we required substantial financial support, but we're producing around 22,000 bottles now and we have the potential to reach 40,000.
MG In terms of the romantic aspect, it's a gem, this first winery on Therasia. It's perfectly integrated into the environment, with its three levels harmoniously blending in with the colors of the sand. The views of Ios and Folegandros are accompanied by an exquisitely "unexciting" tranquility. We'll receive fewer visitors because we don't want it to become overly touristic. We believe it's truly a unique place that will attract high-level tourists.We wrapped up our conversation with my promise that we'd soon host the team of this unique winery at Grape.
THE GEROVASSILIOU FAMILY WINERIES
Ktima Gerovassiliou, Epanomi

Ktima Biblia Chora, Pangeon
Ktima Dio Ipsi, Ilia Peloponnese
Mikro Ktima Titos, Goumenissa
Mikra Thira, Therassia Santorini