Yiannis Tselepos is a man who speaks his mind. Early on in our conversation I realize that we aren't going to talk about him, but rather about the future of Greek wine: "The world of Greek wine is split in half: those who work to make the next step possible for us all and the 'entourage', as I call them, who only care about making a profit, a pseudo-elite of sorts. You must choose on which side you belong."
Mantinia-Nemea-Santorini: this is the itinerary of one of the best-known wine producers in Greece. My own itinerary, one made by car, leads me to a truly beautiful landscape in Mantinia, Arcadia. There, at an elevation of 750 meters, on the eastern slopes of Mount Parnon, characterised by rocky, clay soils and ideal drainage, lie the 'headquarters' of Yiannis Tselepos. He pours me a cup of coffee and gets straight to the point. "We must determine where we stand and what we should do. Right now, the greatest obstacle for Greek wine is none other than the Greek state. After thirty years on an upward track, we find ourselves at a crucial crossroad… Changes will be made on all levels, and the question is whether the Greek state will support these changes. No, it most certainly will not. We're forced to do everything by ourselves. The only thing that we ask is that the state not stand in the way. But it does just that, through bureaucracy, which causes sky-high over-taxation and prevents us from making good use of European funds. The only viable solution is for our sector to make brave decisions that will allow us to move forward on our own."
How will this be achieved?
"We must establish an identity for Greek wine. There's a strategic plan that needs to be followed. Right now, there are very few companies in Greece that can play an important role in the international market. So, instead of focusing on Greek wine's fine aromas, let's focus on its viability; let's focus on whether or not such a notion really exists. This is the crucial question that needs to be answered. In the past, the investments that were made in Greece were driven by vanity. It is an absolute necessity that this does not continue. Wine is not a matter to be taken lightly. It is a sector that can become a key factor in economic growth and help provide a way out of the crisis."
Yiannis Tselepos is anxious about the future of Greek wine. He explains that his head office used to be in Mantinia, but after taking into consideration the overall strategic plan for Greek wine, he realized that, to ensure his company's success, he had to focus on products that would boost export numbers. "Greek wine is defined by the uniqueness and the authenticity of its varieties. Winemakers cannot divide the regions between them − there isn't enough room for that. This is why we decided to go to different regions; many people turned against us for making that choice. We can't export Cabernet or Merlot. Those who defend Greek varieties today used to be against them. Now they share our opinion. We saw that early on, and so we built a second winery, in Nemea." 
"We could have simply bought grapes from Nemea. But we bought a winery instead, and invested in the region. We tripled land values in Koutsi. Agiorgitiko by Ktima Driopi and Moschofilero produced in Mantinia became two key factors in an increase in exports. And then came Assyrtiko, made on Santorini, the biggest brand-name in Greek wine, the variety that has made such an impression in America. We were convinced right from the start (we came under fierce criticism for this) that Santorini is similar to Burgundy and that it needs a different growth model. There's no need for large winemaking facilities; instead, there should be small canaves, in line with the island's tradition. The problem with the region is that there just aren't enough grapes. We collaborated initially with the Chrissou family and later on with the Pelekanos family, and as a result we now have 50 acres of vines. We changed the growth model by producing vertically and by making expensive wines."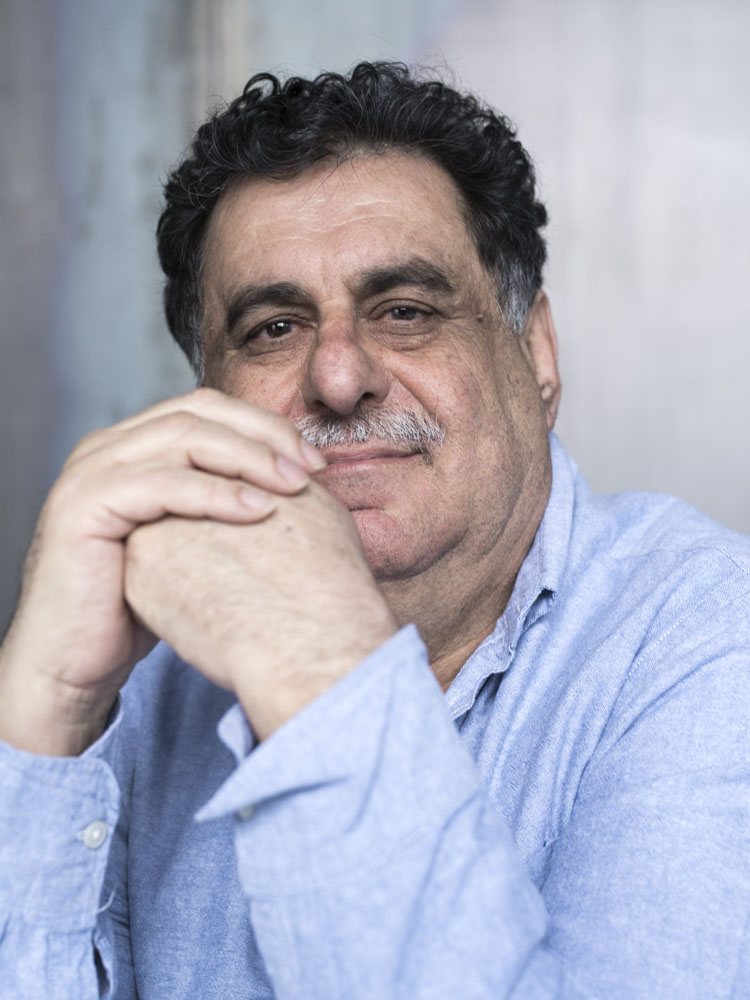 Following this logic, you'll go to Naoussa next, won't you?       
If we find the right conditions, why not? This is not, however, an end in itself; we have certain business plans. Regarding the investment that we are now making in Nemea, we joined forces with a foreign investor, a very serious company from China, Amphora of Hellas Group, which also invests in collaborations with other high-quality Greek companies. The promotion of the products is being linked to the promotion of Greek culture; they're genuinely interested in promoting Greek culture and Greek products in China. This is the right way to infiltrate the Chinese market, rather than by trying to make some easy money quickly. It is significant that we are one of the few wineries that are doing better during the crisis than we did before it. Between 2010 and 2015, the company has thrived.
Where do you see your company five years from now?
Our company is aiming to reach a turnover of €5m over the next five years and to remain viable. Despite being one of the smallest companies in our field, we are among the most successful. Our goal from now on is to make expensive, brand-name wines that will be promoted to the right markets. I know very well that I won't stand a chance if I make a €2 wine and try to compete against Australia.
And what about Greece?
Few of us care about promoting Greek wine. In doing so, it's true that we're wasting valuable time, but it's only under the name "Greece" that we can move forward, not each of us individually, under our own [wineries'] names. The world of Greek wine is split down the middle: those who have understood this and are working to make the next step possible for us all, and the 'entourage', as I call them, those who only care about making a profit. They're the ones who have financial interests, they want to have an opinion and they promote a lifestyle around wine that has nothing to do with the true traditions of the Greek people. It's absurd that, in a country going through a crisis, you see people on social media wondering which wine they should import. How can you talk to someone who can't afford to buy food and go on and on at them about a wine glass made by Riedel, and how it brings out the right aromas of a given wine from the Loire? These people have nothing to do with wine. I'd estimate that 30% of wine in Greece is imported, and that 20% of that is bad wine. 
Do you consider yourself an oenologist or a businessman?
I wasn't born a businessman, and I'm not descended from an affluent family. I was seduced by wine and went to France to study oenology. I couldn't put into practice in Cyprus what I had learnt in France, so I decided to come to Greece. Ever since the mid '80s, when quality wine took the place of the industrial products, a group of us, among whom I number Gerovassiliou, Skouras and Rouvalis, were compelled to become businessmen, having come to the realization that Greek businessmen in our field were virtually non-existent. I want the fight that we have been carrying on since the mid '80s to be seen; I don't care about advertising myself. For me, my fight on behalf of Greek wine, through legislation, the institutions at the Greek Wine Federation (SEO) and the National Inter-Professional Organisation for Vines and Wine (EDOAO), and alongside the Wine Producers' Association of the Peloponnesian Vineyard (ENOAP), of which I am president, that's what comes first. The estate, and I, we come second.
How come you didn't do anything in Cyprus?
It just didn't work out. At first we didn't find it interesting, and later on, when we did attempt to do something, we couldn't. Vineyards there are under 3,000 acres, which renders Cyprus non-viable as far as winemaking is concerned, since it does not fall within the European licensing regime for the wine industry. Land's very expensive as well, and all the good spots are taken. A strategic plan is needed, which would include two local varieties and two foreign ones. I've already suggested this.
Have you ever been jealous − in a good way − of a fellow winemaker?
There have been certain wines I was jealous of, and this is why I went to Santorini. I believe Sigalas is an artist in winemaking; Nychteri and Kavalieros are truly great wines. I like Skouras' extroverted nature and Gerovassiliou's planning abilities.
INFO
Born in

 Paphos, Cyprus.

Married to Amalia Vosnos. They have two children, Ares and Andriani.

Studied

Oenology at the University of Dijon, France.

Divides his time between Arcadia, Nemea, Melissia and Santorini.

Hobbies include a

passion for the sea, for travelling, going to the cinema, and collecting wines.

Motto: Value authenticity. 
TIMELINE 
1980: Y

iannis Tselepos produces the first Moschofilero.

1989:

Ktima Tselepos is established and the first vineyards are planted in Arcadia.

1992:

Mantinia Tselepos is produced.

1994:

The winery in Tegea is established.

1996:

The first sparkling Amalia Brut is produced, following the traditional method of the Campania region.

1998:

Tselepos' first single-vineyard

wine,

 

Kokkinomylos, is produced.

2003:

A vineyard and winemaking facilities are established in Koutsi, Nemea, under the brand name Ktima Driopi.

2012: Y

iannis Tselepos becomes president of the Wine Producers' Association of the Peloponnesian Vineyard (ENOAP).

2014: Canava Chrissou Tselepos is established on Santorini, in collaboration with the Chrissou family. g