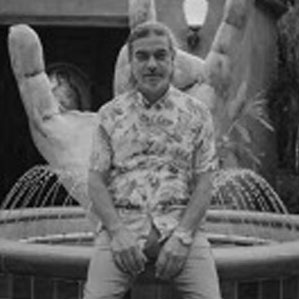 Greek culinary culture is flourishing, thanks to very talented chefs who have combined modern cooking techniques with traditional recipes and ingredients. The delight that Greek cuisine brings, however, isn't based on the skill of the chefs as much as it is on the pure soulful enjoyment of the food itself. Enjoying food is part of the festive approach that Greeks have towards life. Food is part of our social life, our daily entertainment, and our culinary culture goes far beyond the food itself. 
The atmosphere that surrounds the dining table is festive as well, and the aim of all such informal gastronomic events is to help everybody to connect with each other ("Phones down please!"). A perfect example of this is the weekly Sunday lunch, at which family and friends gather together to share food, wine, stories, songs and sometimes even a few dance moves. In most culinary cultures, this is called a "sharing" approach to food; in Greece, we simply call it "family-style" dining. This difference in itself is an important distinction with deep connections to culture and tradition. The stars of the Greek table are always the fresh items, and there's nothing that says "fresh" like seafood does. Greece is surrounded by the sea and boasts a plethora of islands and endless kilometres of shoreline providing nearly limitless access to these maritime treasures. Meat, too, is crucial to Greek cuisine, but its relative scarcity is an important part of its appeal, and the sense of sacrifice that accompanies the provision of fresh meat makes dishes such as Easter lamb or goat even more special. The climate plays a crucial role in the creation of Greece's gastronomic culture. For eight months of the year, we eat outside, under a hot sun or a warm star-lit sky. The bounty of the sea is perfect for such weather; it's low in fat, easier to digest and pairs perfectly with a refreshing glass of chilled white wine. The sea provides a wide variety of foodstuffs with different textures, flavours and intensities that can be prepared using many different cooking methods. Greek white varietals offer a great diversity of styles to match the broad range of seafood options. Below, you will find some of our suggestions.
Savatianó is a variety that is grown mostly in the region of Attica, although it is cultivated in other areas around Greece as well. It is a dry wine, light to medium-bodied, with medium acidity and fruity aromas. Small pan-fried red mullet is a good pairing with this variety, as both have a delicate fragrance.
Retsína is traditionally made from Savatiano, but today it's made using other varieties as well. The new style of retsina allows the wine to express a fruitier flavor and often has raisin notes that give it more length. Grilled sardines sprinkled with sea-salt flakes are fantastic with Retsina.
Rodítis from the mountainous region of Egialia on the northwest coast of the Peloponnese produces a dry, medium-bodied wine, with crisp acidity, and a Sauvignon Blanc-like character; it's herbaceous, lemony and fruity. Small fish from the picarel family, including atherina (smelts), marida (whitebait) and gavros (anchovies) fried simply in olive oil, can make Japanese seafood tempura and Portuguese peixe frito blush.
Robóla from Cephalonia island produces a dry wine, with sharp acidity, minerality and citrus flavours, which pairs well with raw clams, oysters and other shellfish. The citrus character complements salty tastes and the flavor of the sea itself.
Vilána from the island of Crete produces a wine which is dry, soft, medium-bodied and with delicate flavours that pairs perfectly with grilled or fried shrimp. The soft textures and delicate flavours of both elements creates a good match.
Moschofílero from Mantinia delivers a more fragrant white wine, with crisp acidity, citrus and flowery flavuors with a medium body. The next time you have some nice crispy fried calamari, instead of squeezing lemon over it, try a sip of this refreshing wine. You'll remember us forever.
Malagousiá can be found across Greece. It's a very fashionable variety that offers a diversity of wine styles. In general, however, it produces a dry wine, with medium acidity and expressive fruity and flowery flavours and a medium body. Delicate medium-sized fish such as sea bass (preferably sautéed) marries well with the body and flavour of this variety. 
Vidianó, mainly from Crete, offers us a more concentrated wine, closer to a Viognier. It often comes with a touch of oak that adds more creaminess to the texture. A complex wine with medium acidity, it goes very well with the richer flavours of crayfish or lobster.
Assýrtiko from Santorini is probably one of most structured wines, that doesn't need the use of oak, in the world. The very definition of a dry wine, it has a high acidity that is hard to find in such a hot climate. The unique mineral character of Assyrtiko is balanced by the lack of primary fruit to the nose. Large grilled fish, such as sea bream, offer the richness that pairs best with this unique variety. g